Template:Latest Manga Chapter
Explore the Lonely Attack On A Different World Wiki
---
Welcome to
Lonely Attack On A Different World Wiki
. We are
MediaWiki
-based encyclopedia dedicated to Negi Goji Shoji's
Hitoribocchi no Isekai Kouryaku
series, hosting information about all aspects related to the series, and is free for everyone to edit.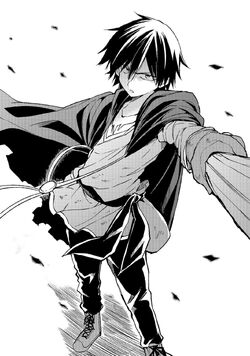 Hitoribocchi no Isekai Kouryaku
, also known as
Lonely Attack on the Different World
, is a Japanese isekai web novel, light novel and manga series. The web novel and light novel are written by
Shoji Goji
, with the light novel being illustrated by
booota
(volumes 1 and 2) and
Saku Enomaru
(volumes 3 and after). The manga is drawn by
Bibi
.
Haruka is a a lonely student with no friends, and also an otaku who spends his time reading books, light novels, or manga. Because he usually reads a lot, his eyes took on a "sharp" or dead fish look. One day, all of a sudden, a magic circle like in fantasy light novels appears in his classroom. Haruka, being an otaku, predicted it, and assumed that this would be a summons to another world. Although he was excited at first, he later remembered that there would be no books in another world and tried to escape the summoning.
Guildmaster

---

Guildmaster is a character in Lonely Attack On A Different World series. He works as an supervisors for guilds.
Template:Contribute